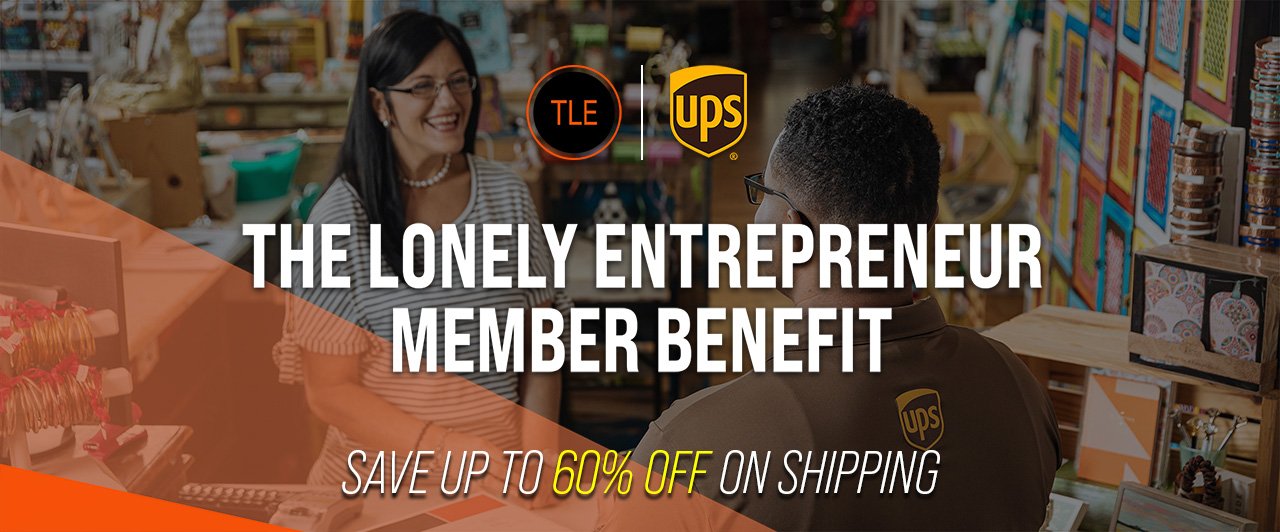 As a business owner, we know you are always looking for a place to save money. The Lonely Entrepreneur is excited to share that you are now eligible for up to 60% off on your shipping costs for business and personal use thanks to a powerful brand-new partnership program with UPS and The Lonely Entrepreneur.
UPS is pleased to help The Lonely Entrepreneur Community to save time and money through special services and shipping discounts. You can use your existing UPS account or create a new account to take advantage of the new pricing. This very special UPS rate is usually reserved for huge high shipping volume corporations, but is now available to you as a TLE Learning Community network.
This very special UPS rate removes residential, delivery, and fuel surcharges to help you offer great shipping options and grow your business! Discounted shipping rates can be applied to both business and personal shipping and you can share this promotion with your family, friends and colleagues today.
Sign in or sign up today to start saving.
UPS is excited to partner with The Lonely Entrepreneur to announce special shipping rates for any business in The Lonely Entrepreneur Learning Community!
This special offer gives you a more predictable, hassle-free experience with no residential delivery fees and no additional fuel surcharges. 
What else makes UPS the right partner for you?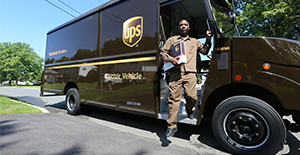 SPEED
90% of UPS® Ground packages are delivered in three days or less. UPS Next Day Air offers guaranteed, time-definite next day delivery with industry leading on-time performance for your urgent shipping needs!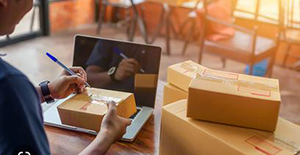 EXPERTISE
UPS offers free virtual consultations with experts to help analyze and optimize your supply chain! A strong supply chain is a competitive advantage. Talk to our experts now!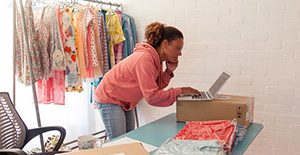 SIMPLICITY
Save time and money with interactive dashboards of your inbound and outbound shipments with UPS My Choice® for Business. From there, you are also able to set up UPS Branded Tracking to help drive sales, manage claims, and create a seamless returns process.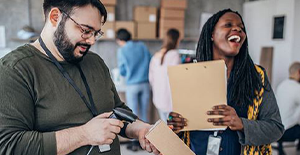 IMPROVED CASH FLOW
Leverage longer payment terms instead of paying when your ship. UPS Billing Center will allow you to view full invoice details, easily manage payments, and create customized reports.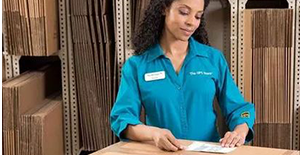 FLEXIBILITY
We have a multitude of pickup options for your shipments and over thousands of UPS Access Point™ locations for deliveries and returns!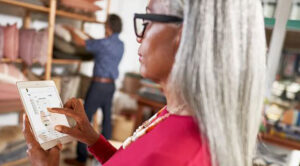 PIECE OF MIND
With InsureShield coverage from UPS Capital Insurance Agency, Inc., you can deliver a gold-standard customer experience, minimize risk to your business, and reduce the pain of claims.