Michael's Journey Through The Perfect Storm That Led to The Lonely Entrepreneur
The Lonely Entrepreneur was born from Michael's harrowing experience in the 2008 financial crisis. Michael watched the business he built for 10 years to over 500 employees – the first company in the US to reward for healthy behavior – nearly get destroyed in 10 days by the financial crisis of 2008. He not only survived but went on to sell his company and become an industry pioneer. Now Michael and The Lonely Entrepreneur team are committed to helping entrepreneurs learn from his experience and turn their passion into success.
Genius Instigator.
Everyone has genius. And when you are an entrepreneur, you need that genius to emerge and shine. Like it or not, Michael finds the genius in everyone and brings it to life. And when he does, you can do things you never imagined.
Mission.
Michael's mission is to unlock the potential of entrepreneurs worldwide by turning the passion and pressure we all feel into success.
He Went Left When Everyone Went Right.
They told him that no one would pay people to be healthy. So he created an industry.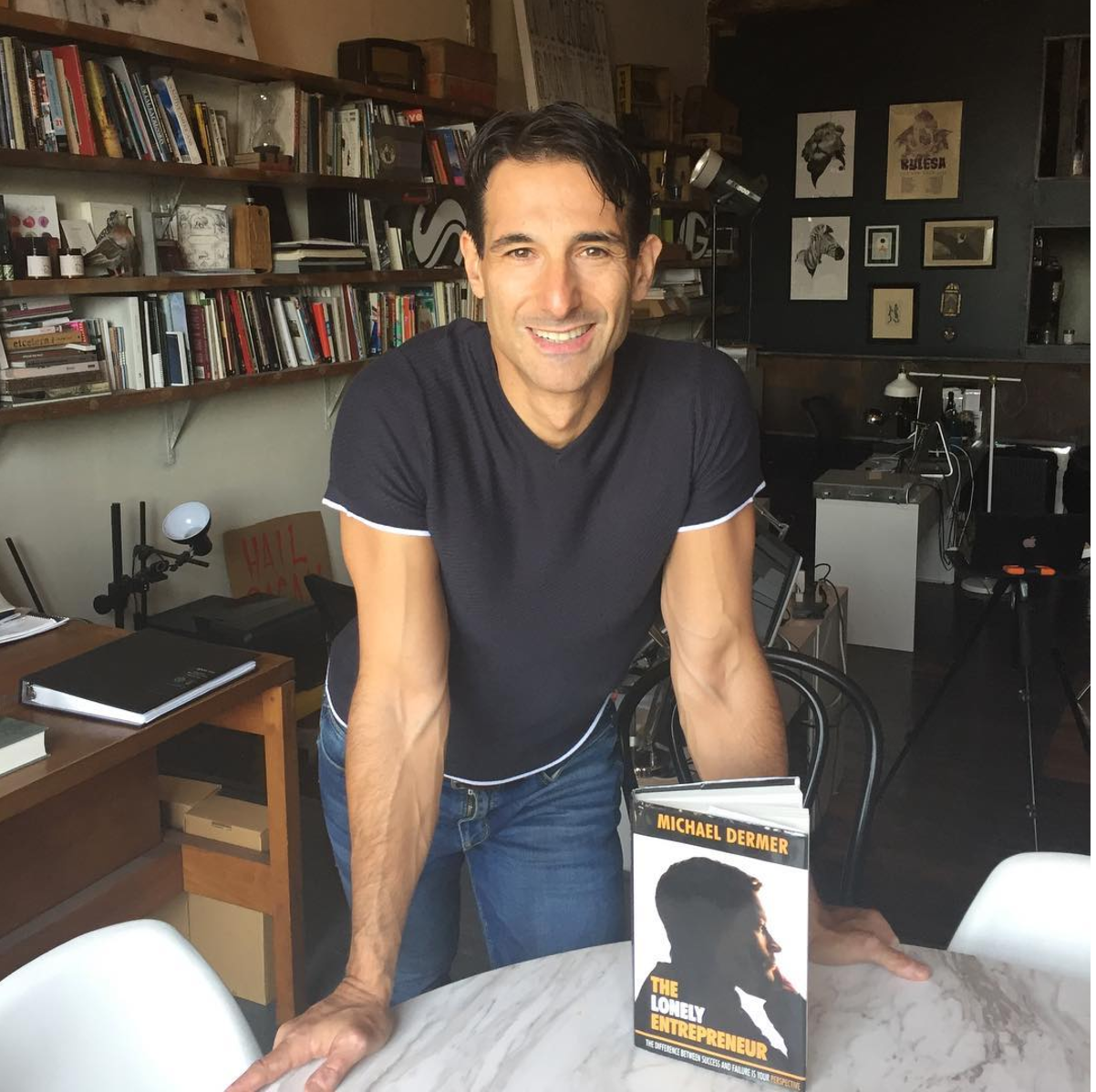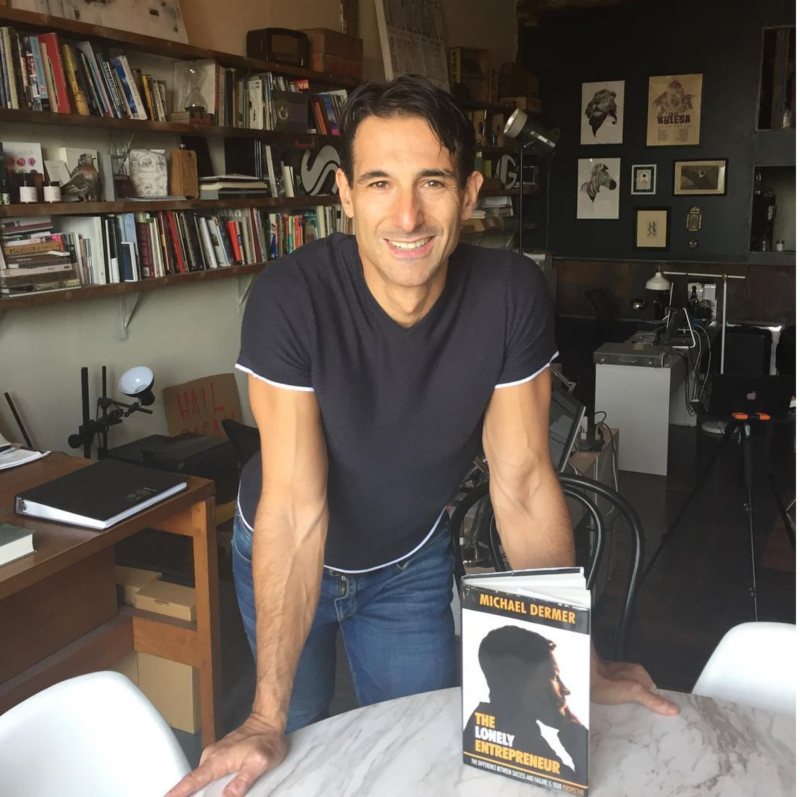 Michael re-invented the healthcare industry.

He left what was safe and built a huge company.

He almost lost it all.

He built it all back up again. And sold it.
Michael can tell you what to do.

He can tell you what not to do.

And how to do it – all.

He shows you how to turn struggle into success.
A Unique Perspective.
Michael brings a unique understanding of the entrepreneurial journey. Michael discovered unique perspectives from living through the "perfect storm" and emerging with not only business success, but with a set of perspectives that helps entrepreneurs thrive. Michael has delivered over 100 keynotes throughout the United States and the world.
Full Bio
Michael Dermer is an entrepreneur, speaker, lawyer and founder/author of The Lonely Entrepreneur. Michael is considered the founder of not only a company, but an industry – rewarding individuals for healthy behavior. Michael left a promising law career to start IncentOne, the first company to provide rewards for healthy behavior.  At the time, rewards in healthcare were not only non-existent – they were offensive.  He was told over and over "we will never reward people for things they should be doing to be healthy."
After bootstrapping for a decade, his company received a large private equity investment on October 15, 2008. They had arrived. It should have been a time for celebration. Then the financial crisis hit. Ten years were gone in ten days. Bankrupt customers. Investment gone. Credit dead. Family dollars at risk. Angry investors. Family relationships on the brink. It would take two years of working 24 hours a day to save what took ten years to build.  The perfect storm.
It was doomed. Or was it? Today, health rewards are everywhere, he sold IncentOne to industry innovator Welltok and his company is credited with creating the health rewards industry. What resulted was not only a business success, but the discovery of a unique method on how to thrive under the pressure, chaos and burden of being the entrepreneur. The Lonely Entrepreneur was born.
Short Bio
Author & Founder of The Lonely Entrepreneur Methodology

Coach That Empowers Entrepreneur and Their Supporters

Entrepreneur Who Has Been In The Trenches and "Understands"

Entrepreneur/Startup Coach

Pioneer of the Health Rewards Movement

Lawyer

One of Nation's Experts on Rewards in Healthcare