Diane Canada, and her Nashville-based company Lady Like Leaders, and The Lonely Entrepreneur, a 501c3 corporation, have created the Tennessee Entrepreneur Initiative (TEI) to empower 10,000 aspiring entrepreneurs.
Through this initiative, organizations like yours "sponsor" entrepreneurs to receive free access to The Lonely Entrepreneur Learning Community – a one-stop shop for the knowledge, tools and support individuals need to be entrepreneurs. This resource combines 300 learning modules, weekly group coaching, an online community, and 100s of tools and templates to enable entrepreneurs to overcome the business and personal challenges they face, create jobs, and stimulate our economy. With your help, the Learning Community - which normally costs $500 per year - is being offered free to Tennessee entrepreneurs.
What better way to impact Tennessee than by investing in emerging entrepreneurs?







HOW YOUR ORGANIZATION BENEFITS
You not only support entrepreneurs, you enhance your brand, drive social responsibility and create a unique employee engagement opportunity. 
Help Tennessee Entrepreneurs: provide individuals with the knowledge, tools and support they need
---
Differentiate and Enhance Your Brand: gain notoriety and brand awareness for your commitment and differentiation in the eyes of entrepreneurs
---
Advance Your Women, Diversity and Social Responsibility Efforts: advance your women, diversity and social responsibility initiatives by supporting diverse entrepreneurs
---
Provide Unique Employee Engagement: create powerful employee engagement by enabling employees to dialogue with entrepreneurs via the platform
---
Drive Economic Development: drive economic development in the communities across Tennessee

HOW TO SPONSOR ENTREPRENEURS
Decide how many and how much and we take it from there!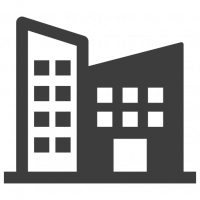 YOUR ORGANIZATION DECIDES TO SPONSOR ENTREPRENEURS VIA THE TEI

DECIDE HOW MANY ENTREPRENEURS YOUR ORGANIZATION WOULD LIKE TO SPONSOR

WE'LL PROVIDE THE LEARNING COMMUNITY TO THE DESIGNATED RECIPIENTS

THOSE ENTREPRENEURS GET ACCESS TO THE LEARNING COMMUNITY
TYPE OF ENTREPRENEURS
We designate which group receives the Learning Community:
# OF ENTREPRENEURS
Support a number of individuals based on funding levels:
| # | 10 | 25 | 50 | 100 | 250 | 500 | 1000 |
| --- | --- | --- | --- | --- | --- | --- | --- |
| $ | $5,000 | $10,000 | $17,500 | $30,000 | $50,000  | $75,000 | $100,000 |

TEI provides entrepreneurs with the knowledge, tools and support they need and your organization with a turn-key way to have an impact and highlight the results.
HOW IT WORKS FOR ENTREPRENEURS