Whether you are running a business, or thinking about creating one, there is so much you need to know.  Through our partnership with The Lonely Entrepreneur, now when we live the "Lady Up + Don't Quit" mantra, we can do it with a resource that is your one-stop platform to access knowledge and tools, get expert guidance, build your skills, network with fellow entrepreneurs and confidently grow your business!
ENTREPRENEURS NEED (THE RIGHT) ANSWERS
How do I manage feeling overwhelmed?
How do I prioritize when everything is urgent?
Why do I need to find a playground where no one else is playing?
What are the five things every investor looks for?
How do I reduce the sales cycle?
How do I negotiate when I have no cards?
How do I compete when everyone has more money and resources?
How do I manage 100 hours of work and 10 hours of time?
How do I drive traffic to my web site when we all use the same tools?
How do I collect money from customers faster?
How much money should I raise?
How do I get a release from the pressure?
How do I protect my idea?
How do I manage the 4 Ps – Passion, Pressure, Pleasure and Pain?
What type of legal entity should I form?
What is a holiday?
How is the movie Apollo 13 the key to managing your day?
I'm working 24/7 so why does it feel like I'm spinning my wheels?
How do I help family and friends understand what it's like?
How do I hire a digital marketing firm?
Why is doing everything yourself bad leadership?
Should I write a business plan?
How do I make sure I don't make bad hires?
How do I build a real social media presence?
How much equity should my co-founders get?
How do I pick the right vendors?
Who should I trust?
How do I accomplish the things I don't know how to do?
Is getting money from friends and family a good idea?
How do I turn my vision into a plan?
What is the right balance of ego and humility?
Do you know what it is like to sit in my shoes?
If I bring in investors, how do I make sure I stay in control?
Even with great ideas and passion, we struggle unless we get answers that drive results.
The Learning Community provides you with a trusted place for the right answers.
The Learning Community guides you to answers.
WE'VE ORGANIZED IT ALL
We've organized what you need to know - lessons, templates, tools, and vendor reviews - into the 12 business and personal areas we all face.

Learning Modules on Business and Personal Issues
150 Learning Modules organized into 12 sections covering all the knowledge and skills need to succeed.

Tools, Templates & Vendor Reviews
All the tools and templates you need to start and grow your business and reviews of the top vendors.
You get the answers you need from us and your fellow entrepreneurs in our online community and with weekly group coaching.

Weekly Live Group Coaching Sessions
Each week founder Michael Dermer and other experts guide you via 90-minute live video group coaching.

Online Entrepreneur Community
You will be part of a vibrant community of entrepreneurs who learn and share our journeys.
This platform is developed by Michael Dermer, a successful serial entrepreneur who overcame the greatest of challenges to create an industry and wants others to learn from the challenges of his entrepreneurial journey.
Read below for more info on what you get in the learning community!
The Learning Community organizes what you need to know into the 12 business and personal areas you must master:
Setting Up A Business
Generating Revenue
Running Your Business
Managing Yourself
Differentiating Your Offering
Marketing
Leading The Company
Raising Money
People
Communication
Finance
Legal
We've organized what you need to know – lessons, templates, tools, and vendor reviews – into the 12 business and personal areas we all face.
250 LEARNING MODULES
You have 250 bite-sized lessons that give you the answers to the key questions in your business. And not any answers.  Answers that make a difference.  And not just business answers. Answers that address the personal issues we all face.
Beating the competition. Driving sales. Building a plan. Managing a team. Social media.  Lots of questions. One place for answers.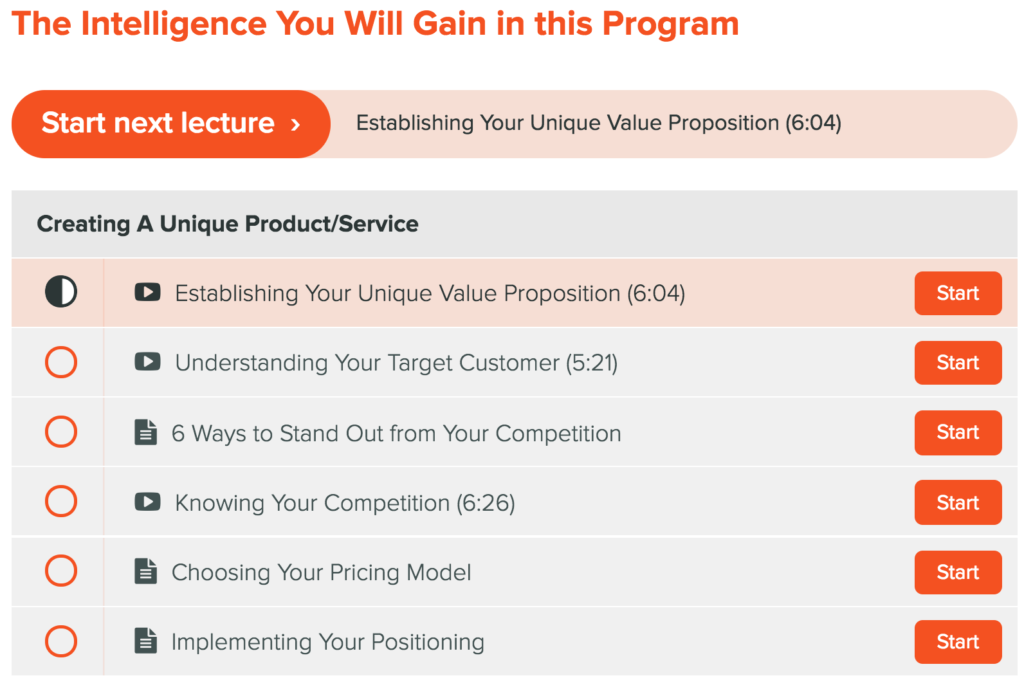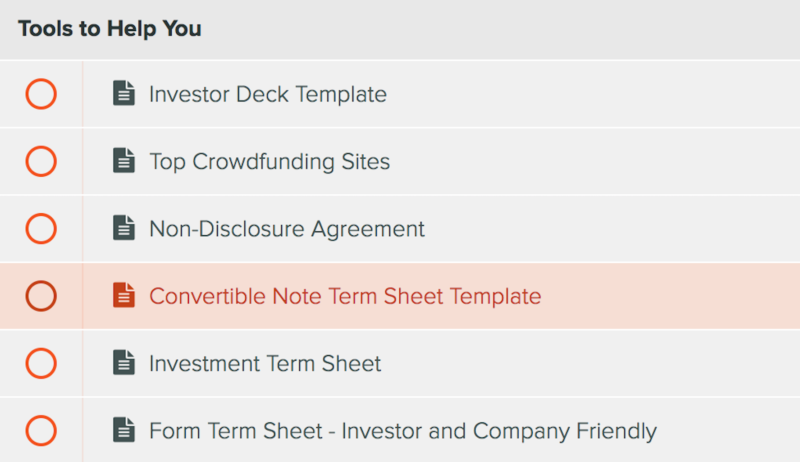 I need a social media plan. I need an investor presentation. I need a cash flow statement. I need a marketing plan. I need a non-disclosure agreement. Sound familiar. We've organized all the tools and templates you need to start and grow your business.
Reviews of the key tools you will need in your business. Everything from accounting to task management to CRM to marketing automation.
LIVE WEEKLY VIDEO COACHING
Get Entrepreneur training directly from Michael Dermer, founder of The Lonely Entrepreneur. You have weekly access to one of the most respected minds in the entrepreneurial community.
Michael shares his experience and helps you unlock your potential and find the key insights that drive your business to success.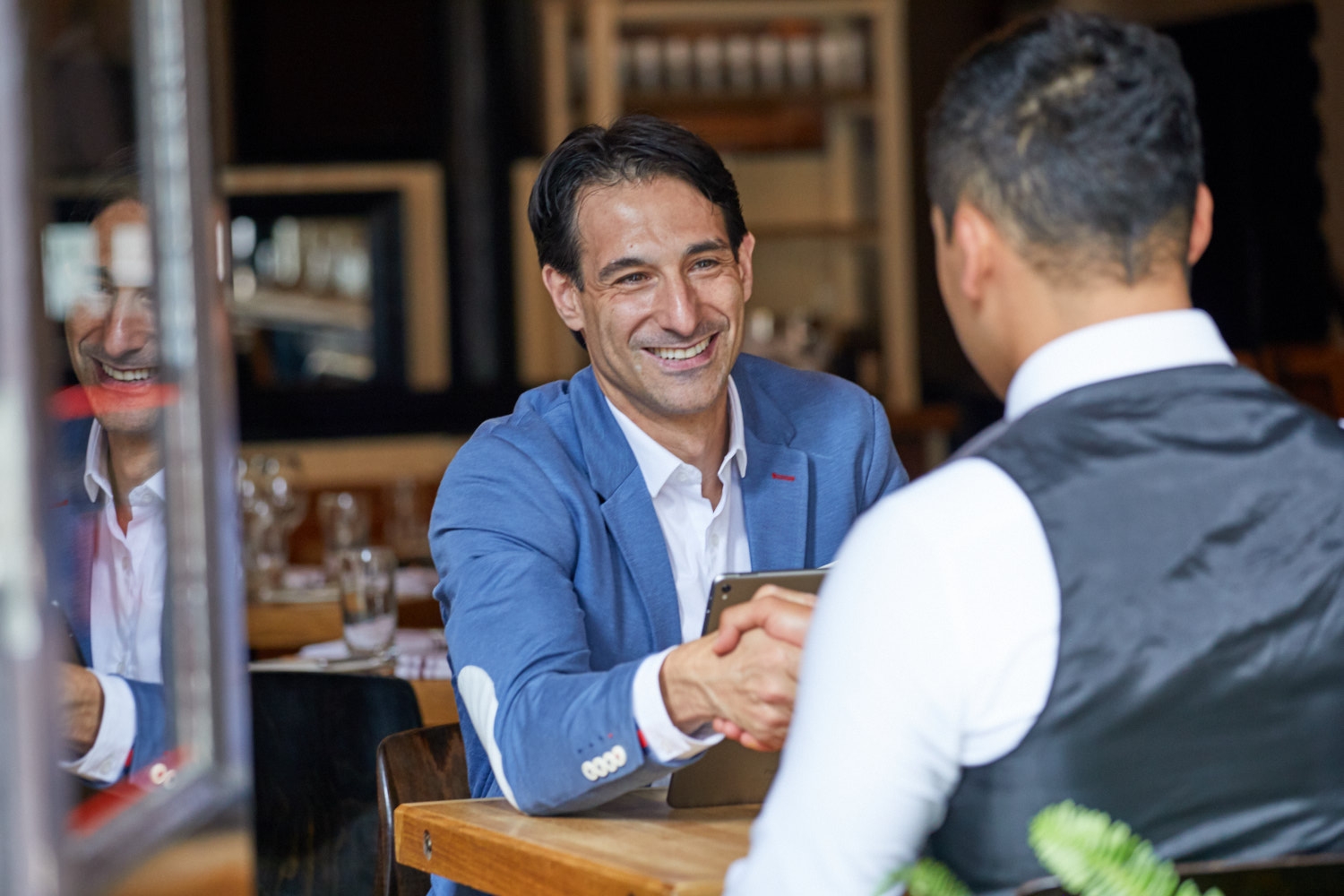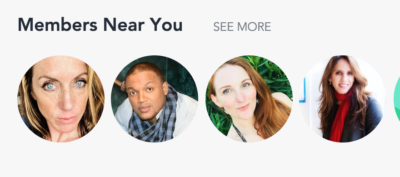 ONLINE COMMUNITY OF ENTREPRENEURS
You become part of an online community armed with intelligence and determined to go from struggle to success together.
We've created a community to help entrepreneurs turn their passion into success.